Works
The Tempie Rosenthal Series – Rabbit's Feet #1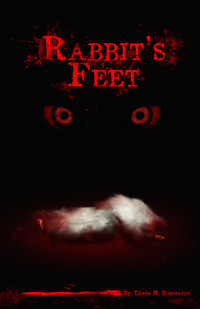 Rabbit's Feet was originally created and copyrighted in 2009. Since then it has been molded and shaped into a much more complex story than it began. After a few years of development and editing, Rabbit's Feet is complete with a final copyright in 2013. It is now available for purchase on Kindle and on Paperback. Rabbit's Feet is the first book in a new series involving the supernatural and the balance of good and evil. With new ideas innovated into the story line it will make for an enticing and refreshing read.
"Tempie is an exceptional high school student with an amazing boyfriend and best friend; a life everyone dreams of having. Living carefree among the sands of Hawaii, she has a compassionate side to rival any other. After a gruesome personal loss, she flees to South Dakota in search of a safe haven.
However, Tempie's new home is not as she expected. As she settles in, she is intrigued by an alluring stranger and terrorized by a dark and vile fiend. She must fight an emotional internal battle while fighting outwardly with a tenacious enemy."
The Tempie Rosenthal Series – Polarity #2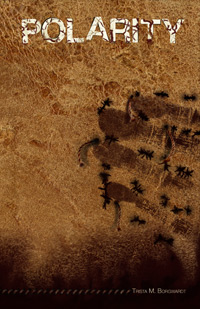 With the second book in the 'Tempie Rosenthal Series', Trista has kept a grueling pace to fill the void left with 'Rabbit's Feet'. In this second book we will delve deeper into the supernatural world surrounding Tempie and follow her as she discovers not only unique things about herself, but also of those around her. Polarity is now available on Kindle and Paperback.
"Recovering from the devastating discovery of the love of her life's true nature, Tempie feels lost and alone. Visiting her friends in Hawaii help her to gain perspective and make new discoveries into the exclusive world around her.
After reconciling friendships, Tempie befriends a newcomer and realizes that she is not alone in this crazy world. As their friendship grows, a special bond develops leaving her blinded to the truth around her.
Unbeknownst to Tempie, a new and uniquely terrifying danger is lurking too close to home. When the murders begin, she knows she will be forever stuck in this supernatural world. If she makes it through this alive that is…."
Poetry – The Darkest Light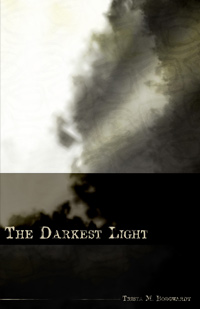 This is a collection of sixteen poems written over the last fifteen years. It is an insight into some of the feelings that I have gone through or some of the thoughts that have inspired me. It is also a portrayal of what others may have been feeling or experiencing around me. It is a compilation of a vast range of emotions from happiness to sadness, and from places I have traveled to my experience in college. Each poem was inspired by a unique situation or person in my life.